If you live on Mayne Island and the thought of growing food and flowers in a beautiful garden setting lights you up, if you're looking for skills and inspiration that'll help you build your own garden and "grow-your-own" for yourself and maybe our community too, or even if you have an interesting idea of how to work collaboratively with me to help develop reliable Mayne Island-grown food availability, then please come join me in my garden this 2020 season!
I'm excited to be offering a volunteer opportunity for hands-on learning, sharing of ideas and growing lots of food in my market garden from March to October. Come work and learn with me!
Happening Monday and/or Friday mornings 8am-12noon. And if you're interested in growing for market, you can also join and help me at the Saturday Market table at Ag Hall, 9am-1pm.
All volunteer sessions will be 4 hour blocks of time. For you to get the best overall experience, I suggest you plan a minimum of 5 sessions spaced out between spring, summer and fall. But you can do many more than that, if you'd like.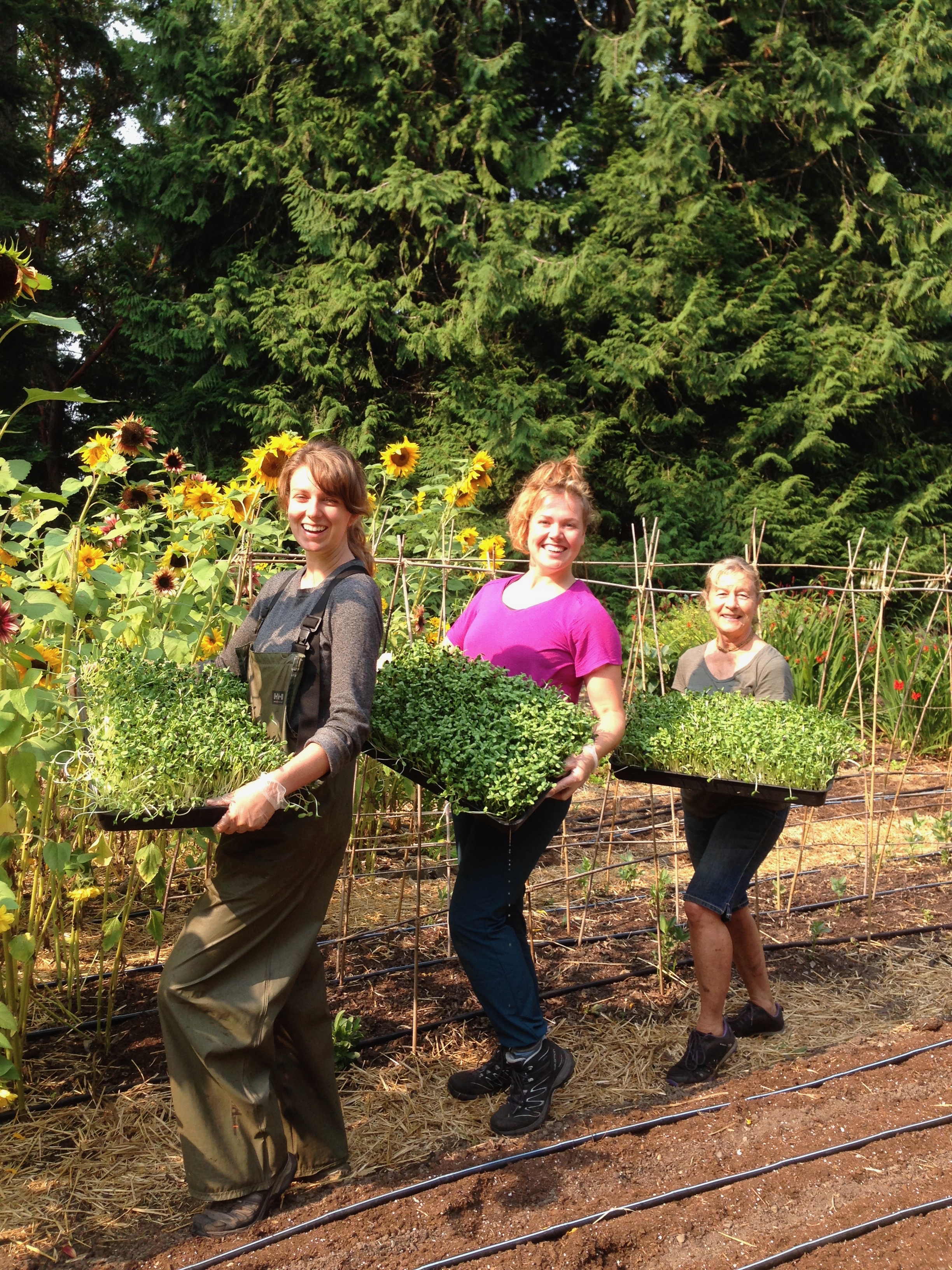 I have space and time for 10 people. Interested? Shoot me an email at christina@christinasgarden.com. Introduce yourself and include a couple sentences about what you'd like to learn and why you'd like to consider doing this, just to give me an idea of what you're looking for. Once I get your note, I'll be in touch to schedule a visit in the garden and I'll show you what's happening around here and give you some backstory about why I'm doing this.
We can go from there and schedule some time for you to get started if you'd like! You can expect a variety of jobs and experiences, depending on the season. I'm planning to grow a selection of outdoor crops, as well as the indoor shoots and microgreens. Everything from bed prep and weeding to direct seeding outdoors, starting seedlings indoors and transplanting, harvesting, cleaning and much more. You can also expect a nice little box of food and/or flowers and plants (the fruits of your labour) to take home with you after your time in the garden!!
I can't wait! Looking forward to sharing info and ideas with you. See you in the garden!