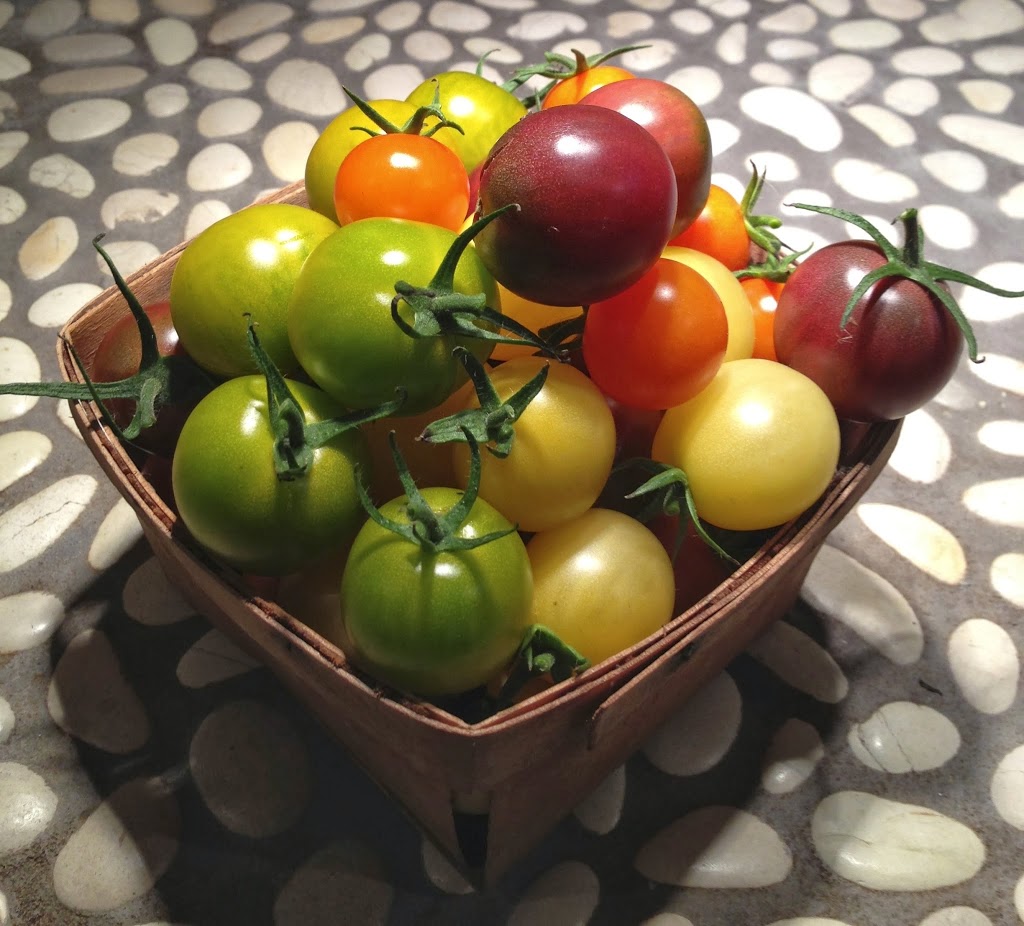 Folks here on Mayne Island often ask me what my favourite cherry tomatoes are and if they can get plants for their gardens from me in the springtime.
So here are my favourites (for now). These are the varieties that I'll be growing in my own garden this year. I've linked them to where I got my seed, in case you don't live near me or if you'd like to start your own seeds. If you live near me and would like to get plants from me, I expect to have some available for sale end of May.
from left to right:
not pictured but always grown in my garden: T
umbler
for a nice rosy red.
And this year, I'm trying F
ahrenheit Blues
for the first time. I'm excited to see if I can get a nice dark blue-purple cherry tomato to add to the mix!
All of these except for Tumbler are big indeterminate vining plants and need good support. With a nice tall round remesh cage like the ones I use, they can do very well in large pots.
And in case you'd like to know, Tumbler and Sungold are hybrid seeds….all the rest are open-pollinated. If you'd like to find an open-pollinated golden tomato to replace Sungold, there are some options but I think sometimes there's a place for hybrids and Tumbler is a really good choice, especially on our cool west coast where it can be a challenge to ripen a red tomato early. If you'd prefer a big vining red cherry instead of a determinate like Tumbler there are good choices for that too.
And in case you're interested in getting clear about the difference between open-pollinated, hybrid and genetically modified seed
this is a good read
to start with.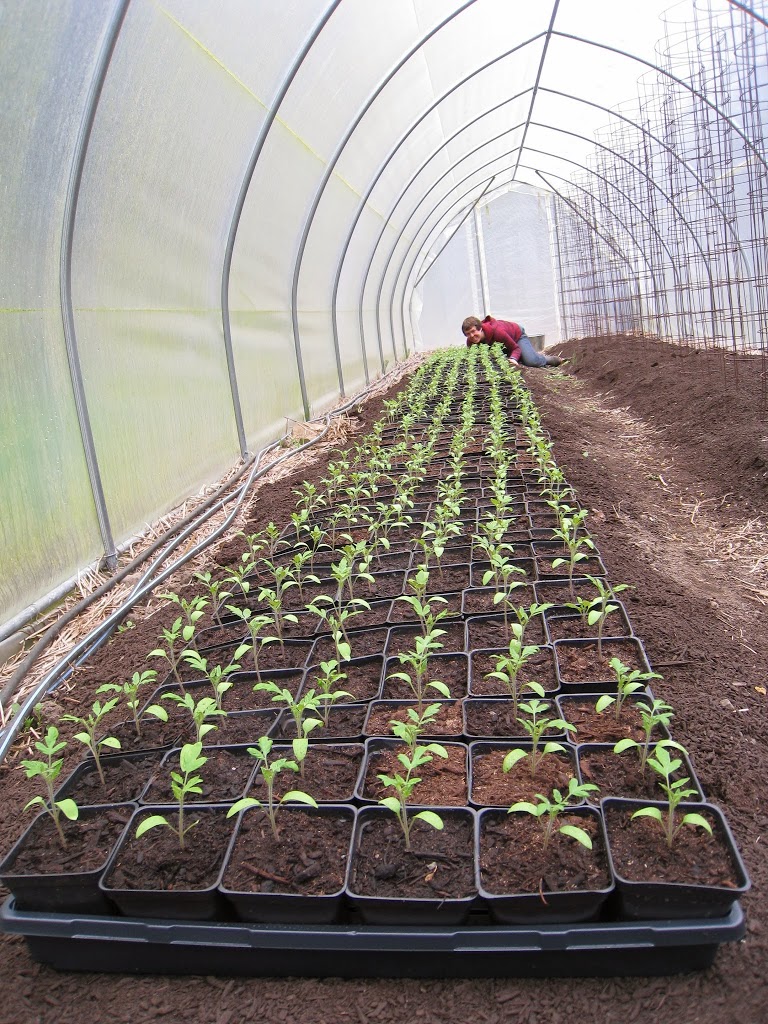 Cherry tomato seedlings in the hoop house a couple years ago just after being potted up into their first pots….that's Jamie in the background there, she helped me pot these all.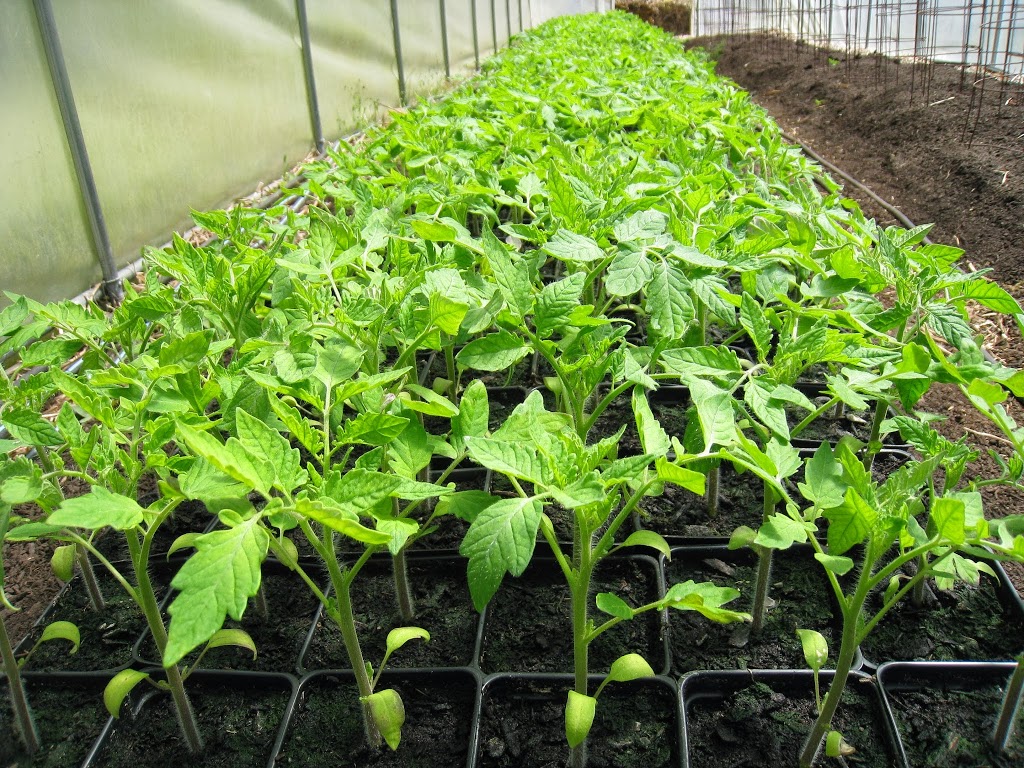 …look at how big and strong those plants got in their 4″ pots in just 3 weeks!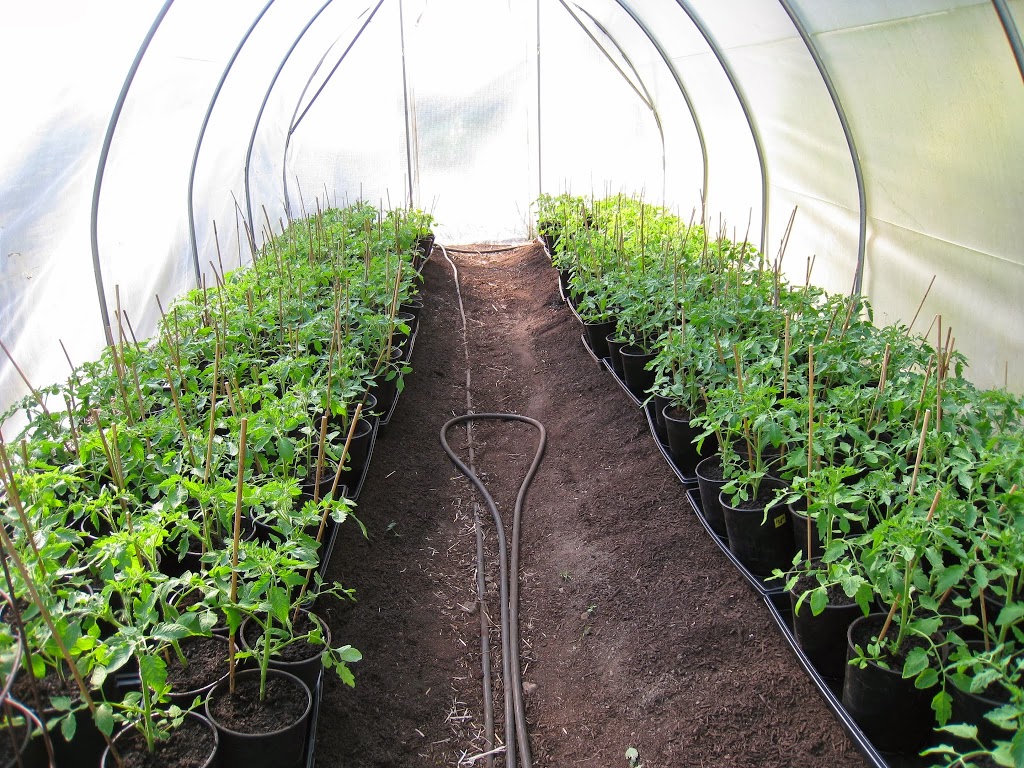 ….and here they are again, potted into their larger litre pots….ready for sale!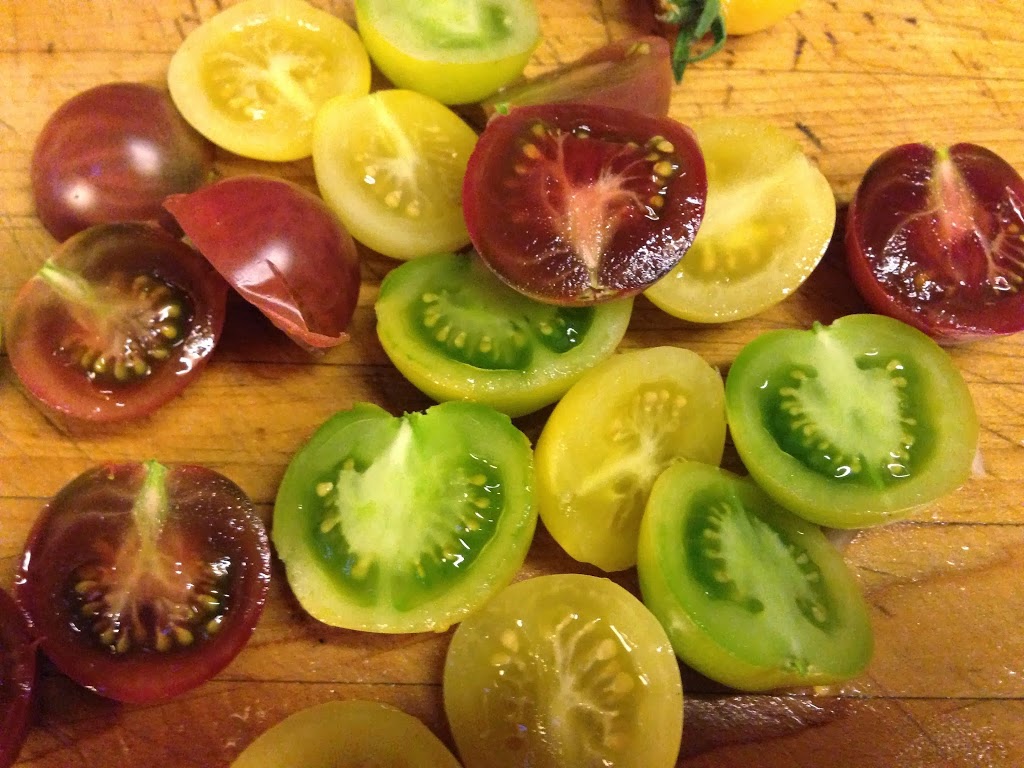 I was really surprised by Green Doctors. It was delicious, so flavourful and tomatoey with such a nice texture too. It was my big favourite last year. But then again, they're all favourites.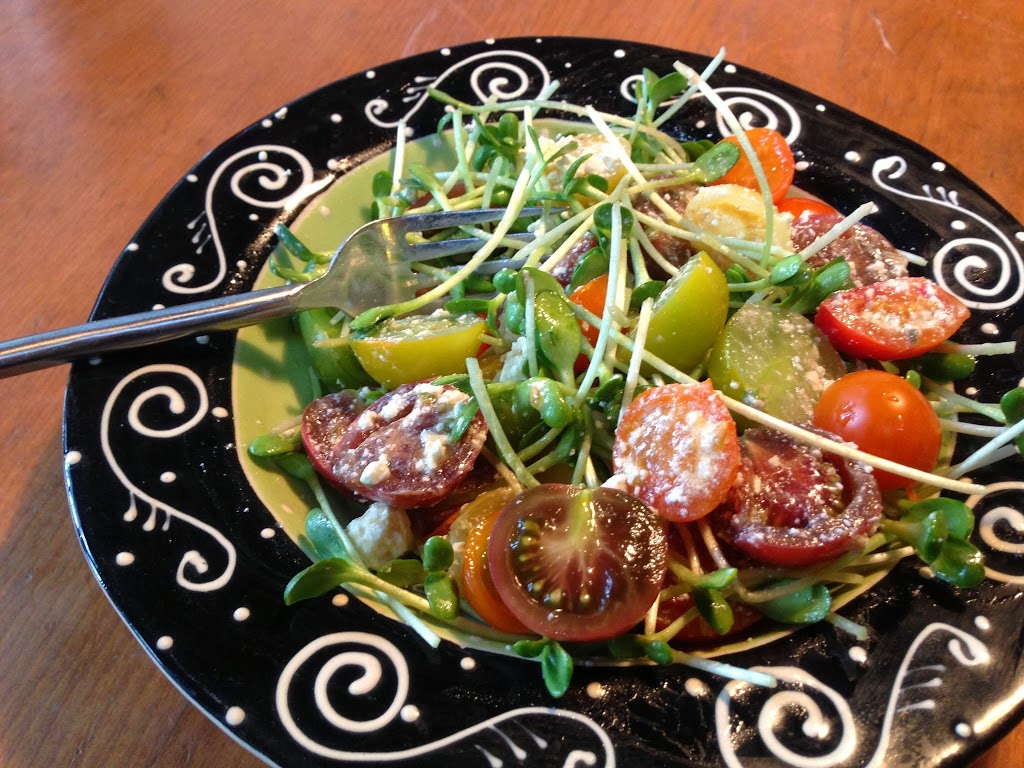 Delicious sliced in half (so the juices mix when tossed) with olive oil and feta cheese….and sunflower shoots!