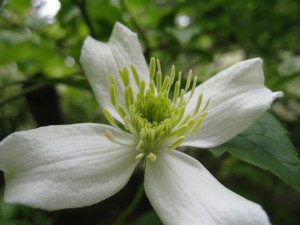 So much has happened in the garden and I haven't been posting here on the blog for such a long time…and I just don't know where to start. So maybe I'll just stop and smell the flowers.
This little white clematis has been blooming for a while now and it smells amaaaazing.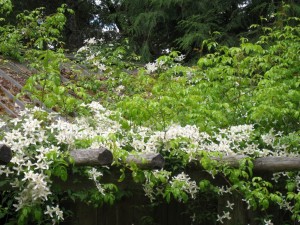 I love how it's getting old enough and big enough to ramble up onto and over the shed roof.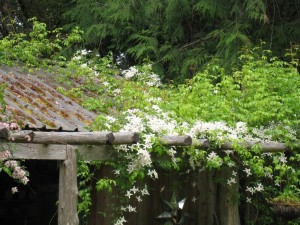 It's growing with a rambling rose vine.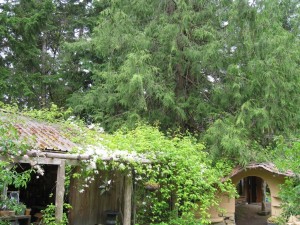 I like how it helps connect the cob wall that we built a few years ago with the shed that was here when we got here….(sort of ugly but very practical and useful shed)….and I also like how it connects the wilder forest that surrounds us here with the cleared and cultivated garden area. Everything's starting to blend together and look like it's meant to be there.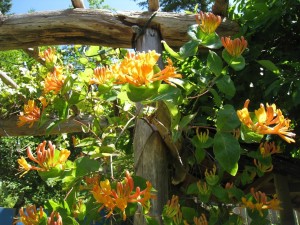 The orange honeysuckle at the front gate is beautiful right now, especially when the sun shines on it in the early evening.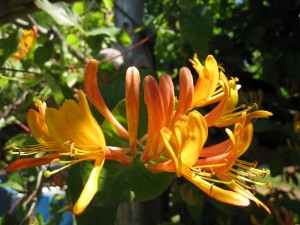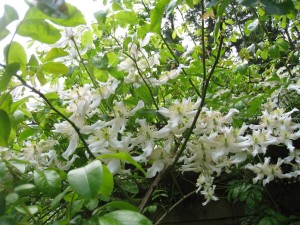 so fragrant!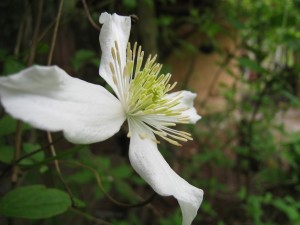 I like using the little white clematis as an accent flower in bouquets. It doesn't last very long as a cut flower…about 2 days before it starts looking a bit sad but that's fine for wedding flowers.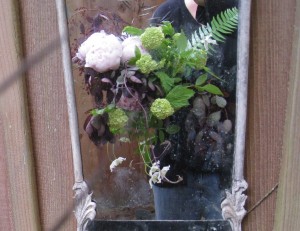 Especially bridal bouquets that I make the morning of….this one's in progress. All things that bloom now: purple smoke bush foliage, pink peonies, viburnum, lady's mantle, new fern frond growth, and the little white clematis flowers and vine. It smells divine.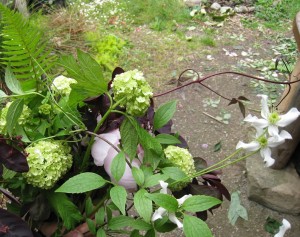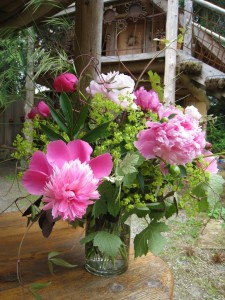 And speaking of peonies, they're beautiful and fragrant right now too.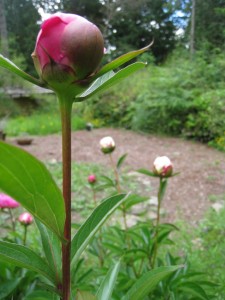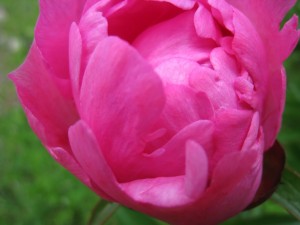 unfurling….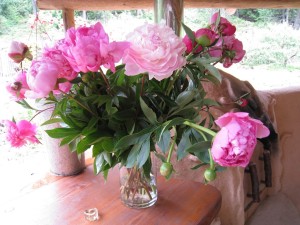 pink!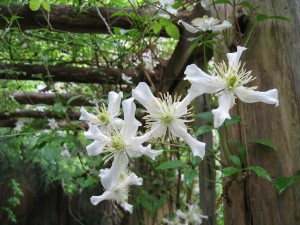 Can you smell the fragrance yet?
…taking a deep breath…