I've been so busy with spring garden work that I haven't been here for quite a while. Lots of growing and harvesting of spring greens going on in Christina's Garden these days! Thanks so much to everyone for appreciating all my efforts…I'm so happy to know you're all enjoying the spring salad greens I'm producing. It makes me feel so good that y'all love them so much! Here are some photos for those of you who've asked…..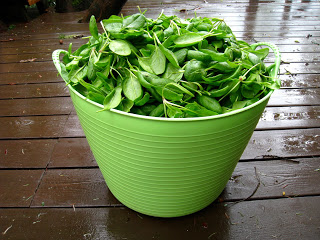 A big trug full of baby spinach leaves destined for sale at Happy Tides Health Foods on Mayne Island. Waiting to be rinsed, weighed and bagged.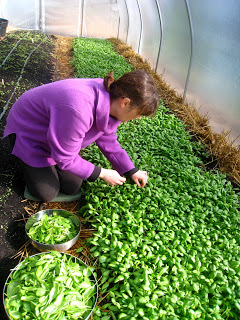 Me picking all those leaves in the hoophouse. A tedious job after a while. What a beautiful spring day it was!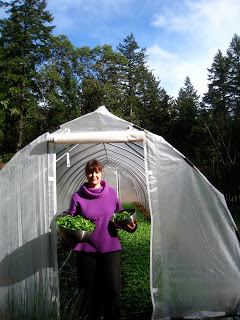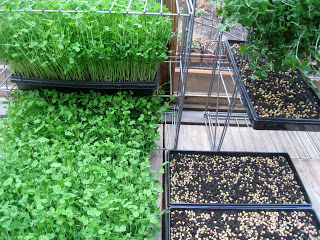 Pea shoots growing in trays of SeaSoil potting mix in the seed starting greenhouse about a month ago. Some ready for harvest and some just seeded.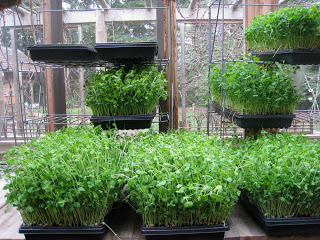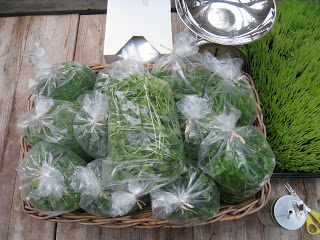 Cut, weighed and bagged, ready for delivery to Happy Tides.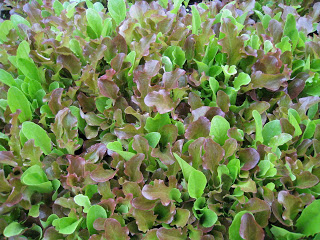 Seeded a month ago, the spring lettuce mix and baby arugula is looking great. I'm now beginning to harvest the whole baby plants, microgreen style.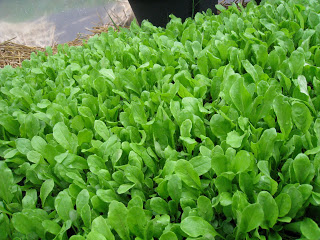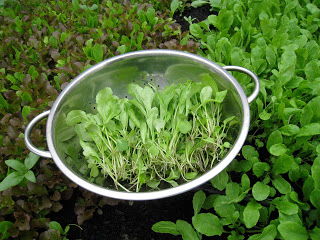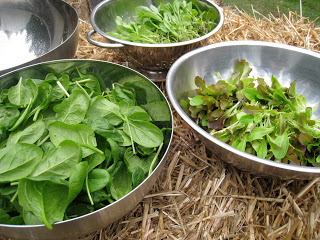 Best food ever. left to right: baby spinach leaves, baby arugula plants, baby lettuce plants.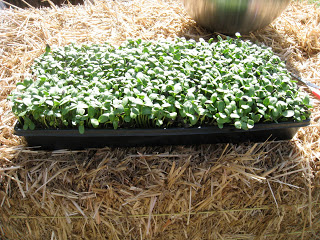 Sunflower shoots growing in a tray of SeaSoil potting mix and below, some cut and mounded on a plate. Beautiful, tasty, very nutritious. Here's some interesting info I found online about sunflower shoots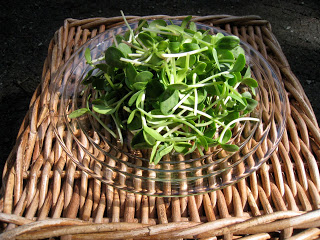 That's all for now, gotta get to my work outside!