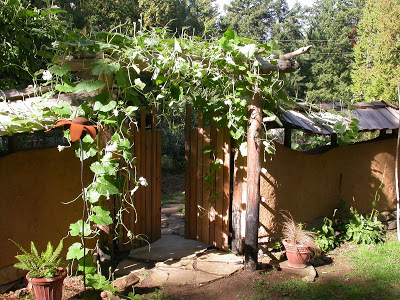 Many folks have asked me why and how I started this garden so here's an answer, sorta simplified:
In 2001 we moved to our new place in the forest by the sea. In the beginning, I set up my jewellery studio in the garden with the intention to continue my work as a designer and maker selling at shows and to shops and galleries. I also planned to open the studio to summer time visitors while I began building the garden environment around it.
I was certain that I needed and wanted to grow alot of our own food so I began to do that by turning the grass into growing beds, installing fencing to protect my gardens from all the deer and planning other infrastructure. It became clear to me that I was taking on a massive project.
Visitors visited, looked at the jewellery, bought some jewellery, walked around the garden and soon began asking if they could buy flower bouquets and some of the garlic they saw growing.
So I made bouquets and sold them and sold some garlic too. I learned that I really liked growing food and flowers for the folks in my little neighbourhood so I did more of it the following year.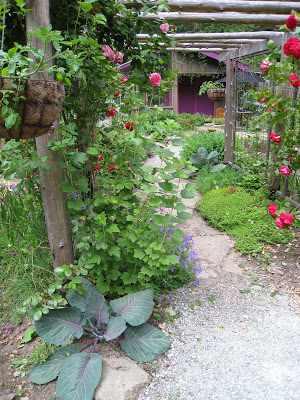 Nowadays I grow enough vegetables and flowers to make flower bouquets and vegetable baskets for delivery to weekly and biweekly customers. I also do flowers for weddings and other events that take place on the island. I have a wonderful regular clientele that keeps growing every year. I grow lots of our own food too! My jewellery studio is in disarray, waiting for my attention.
There's still so much I need to do in order to create the sort of beautiful and efficient production garden that I dream of and I continue the work of developing that vision…..so many ideas to work on for the future!