The plum tree has lost all it's leaves and now we can see the beautiful winter-time shape of it's branches. I love the shadows the branches and sun create on the cob wall.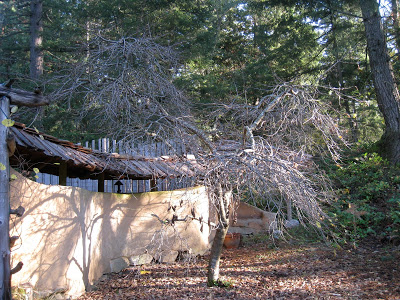 The beautyberry shrub has lost all it's leaves too but not it's gorgeous berries. (these branches are so fabulous in fall arrangements)
The cardoons are still leafy. They're really nice in fall arrangements too.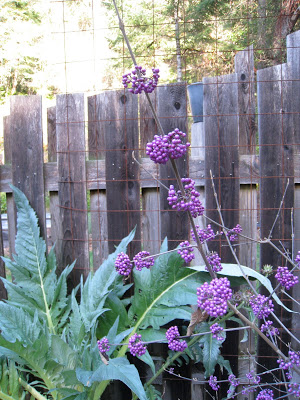 The smokebush leaves are changing colour and are beginning to fall. These will be good to add to the leaf mould piles.